Our Services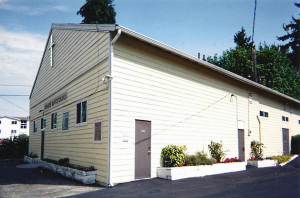 Sunday School – 10:00am
Sunday Worship Service – 11:00am
4353 South Henderson Street
Seattle Wa 98118 Map->
Our Ministry
Sharing the love of God to win souls to Christ and to equip them to be witnesses for Christ.  Changing the world one person at a time through the power of the Holy Spirit. 
Our church motto is "Exhibiting the Love of God."  Paradise is a church that preaches and teaches the word of God. Our main concern is that you know Jesus Christ as your personal savior.
Pastor's Office – (206) 723-0888
Social Hall – (206) 721-8912
Request A Prayer
Prayer is a way of communicating with God. Through prayer we can petition God for faith, wisdom, healing, forgiveness, and our daily needs. Please enter your prayer requests.
Phil. 4:6
Be careful for nothing but in everything by prayer and supplication with thanksgiving let your requests be made known to God"
Join Us
Don't miss important events. Signup for our e-newsletter now.
Weekly Activities
Sunday School –  Sundays  9:30am
Morning Worship Service –  Sundays – 11:00am
Prayer Meeting – Wednesdays 12:00pm
Bible Study  -Wednesdays 7:00pm
Brotherhood Meeting – 1st Saturday 9:00am
Adult Choir Rehearsal – 1st & 2nd Saturdays 11:00am
Women's Fellowship – 2nd Sat. 10:00am
Men's Choir Rehearsal – 4th Saturdays 11:00am
Youth Usher Board Practice – 4th Sat. 12:00pm